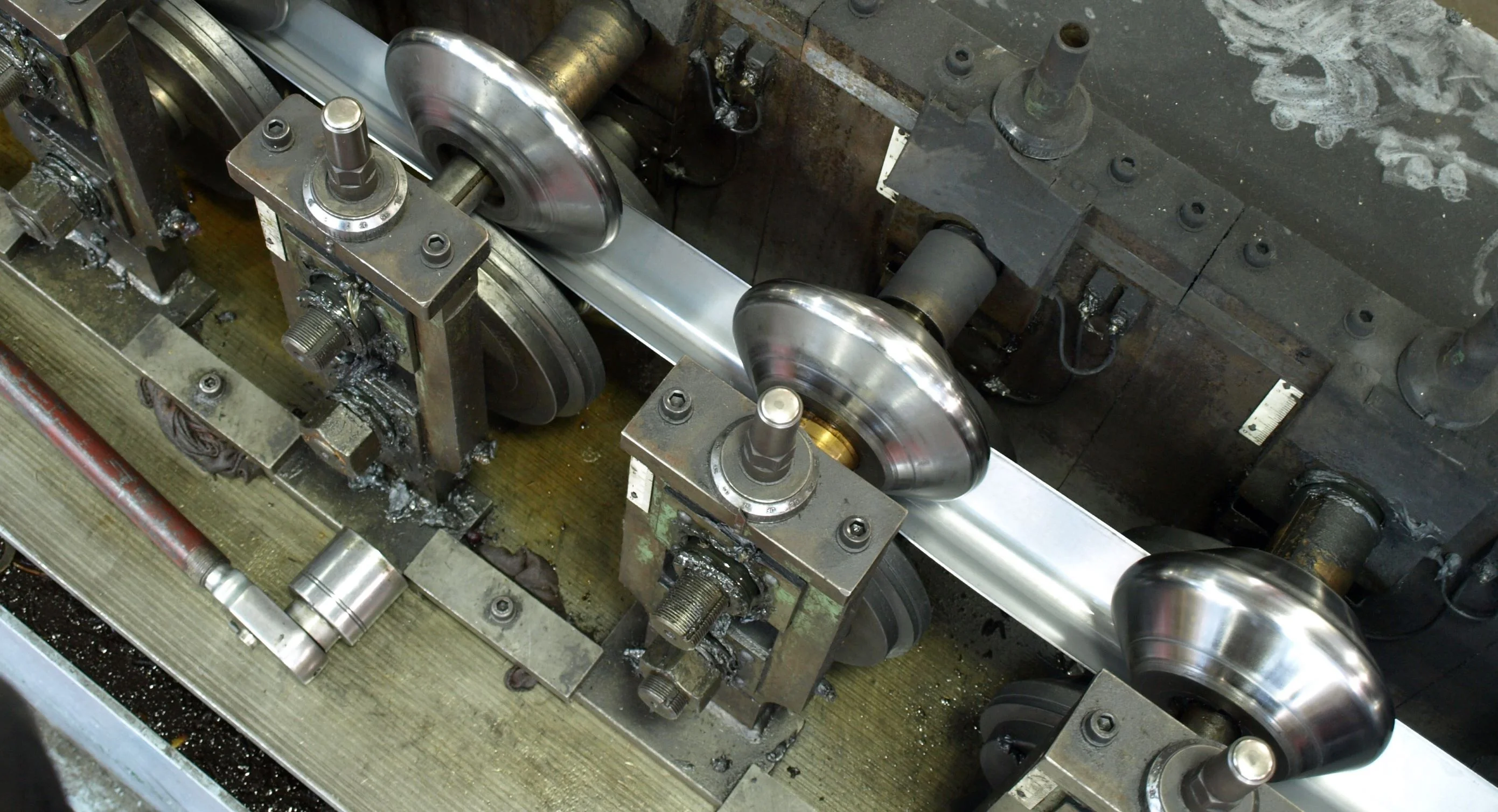 We see our clients as partners. We succeed when they succeed. And we'd love to help bring your project from conception to reality.
Dahlstrom Roll Form has nearly 120 years of experience manufacturing best-in-class OEM components.
We combine roll form engineering expertise and L.E.A.N. factory processes to make sure your product is manufactured to your specifications. We strive to understand your business needs as well as you do.
Here's what you can expect while working with us:
Collaborative Engineering – Our engineers help you optimize your roll formed products for quality, performance, and value.
Monitored Performance Data – We ensure your metal components arrive correctly and on time. We have a delivery rate of 99.5%+ and a field quality defect PPM of less than 4,000.
Dynamic Inventory Management – We use point-of-use feedback to develop the ideal consumption profile for your company. A seasonally-adjusted, simple Kanban system results in immediate component availability while inventory turns remain high.
Supply System Reviews – We present our customers detailed consumption data, raw material pipeline status/market price trends, and business forecasts on a quarterly basis and review any component design or system changes that may be pending.
Time & Material Waste Reduction – Our set-up teams operate like a "pit crew" to minimize machine hours while our purchasing department makes intelligent material buys to keep the cost of your components low.
Certified Excellence – Dahlstrom Roll Form is an ISO 9001:2015 company.
Request a quote for roll forming services by filling out the form to the right.