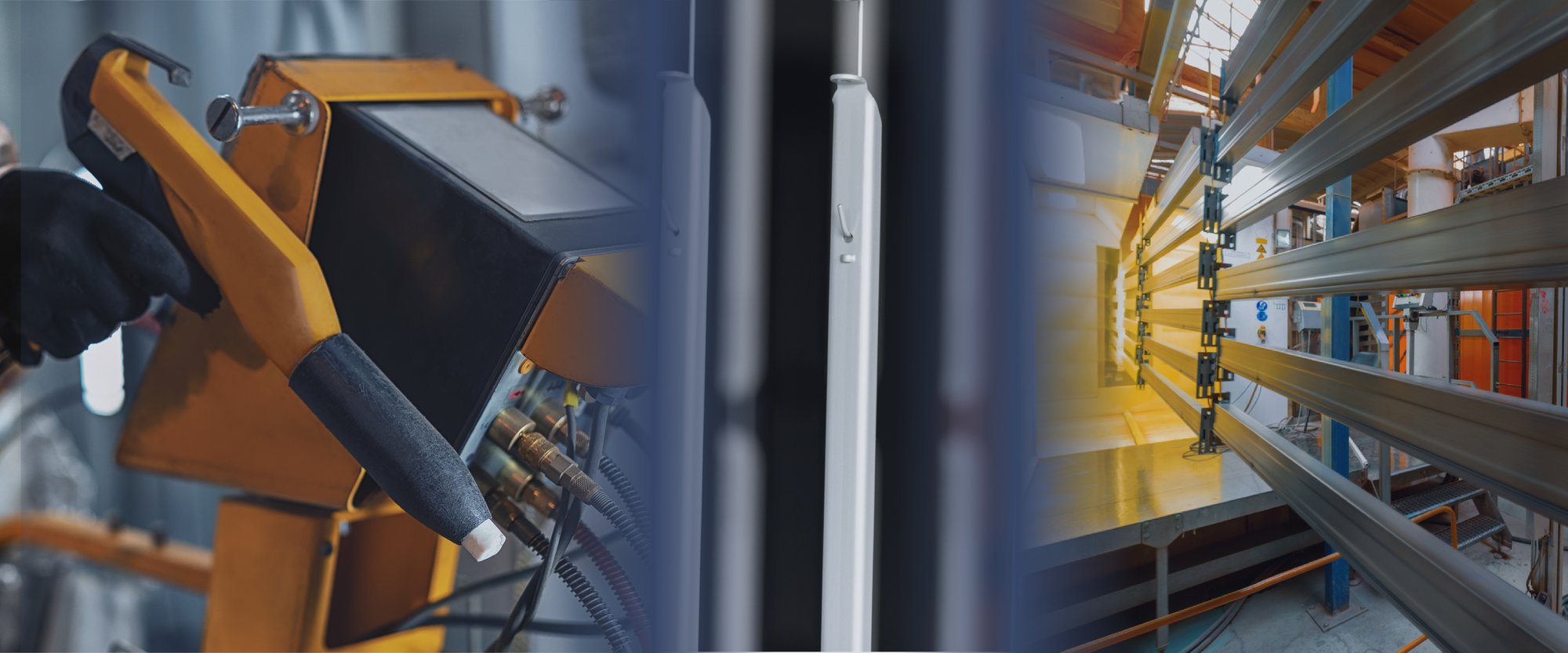 Finishing is practically the last step in the manufacturing process – right before packaging. Yet choosing the right industrial finishing technique for your roll formed parts is just as important as the other decisions leading up to that point.
In this guide, we cover:
What Is Powder Coating & Why Do Metal Components Need It?
Goodbye Gray: Advantages of Powder Coating Roll Formed Parts
Industrial Powder Coating vs. Paint for Roll Formed Parts
& More!
Fill out the form on this page and grab your guide now.
POWDER COATING'S ADVANTAGES
Compared to most other finishing techniques, powder coating is:
Cleaner
Faster
More durable
Less expensive
Environmentally friendlier
In addition, powder coating offers excellent adhesion and flexibility to handle part movement and temperature fluctuations.
POPULAR METALS TO POWDER COAT
Powder coating has become ubiquitous wherever parts have traditionally been painted. Any metal that holds an electrostatic charge and tolerates high temperatures is fair game for powder coating – that includes:
Steel alloys
Stainless steel
Electroplated steel
Aluminum
WHAT'S THE DIFFERENCE BETWEEN POWDER COATING AND PAINTING?
Powder coating provides an even, durable finish without dripping that can also protect the surface from potential damage and help resist rust.
Additionally, powder coatings are usually more environmentally friendly than traditional wet paint methods since they don't use solvents or hazardous materials during the application process.
Painting relies on liquid paints instead of powders which require drying times as well as multiple coats for a thicker finish.

Ready to read more? Download our guide!