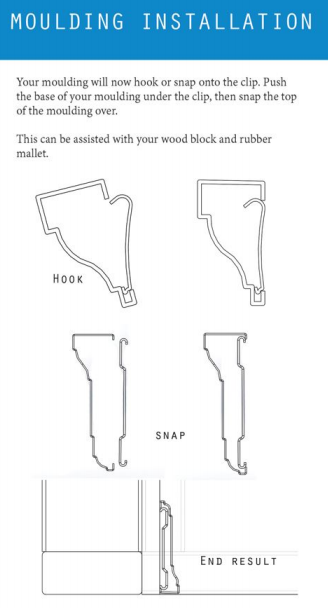 You've come this far – don't mess it up on the final stretch!
Learn how to install decorative metal mouldings and avoid rookie mistakes that could ruin your project. Our guide, "Installing Decorative Metal Wall Mouldings," makes installation simple and accurate to ensure longevity for your design.
In this guide you'll learn about:
The tools required for successful installation
Hidden-fastener clips and why you need them
Inside and outside corner-cutting methods
Fill out the form below to get your guide:
---

Decorative Metal Wall Mouldings Add Impressive Value
Whether you're an architectural engineer or an interior designer, metal mouldings will add impressive value to your project. Mouldings open up rooms by taking advantage of light, contrast, and depth. They radiate quality, grace, and richness at a reasonable cost.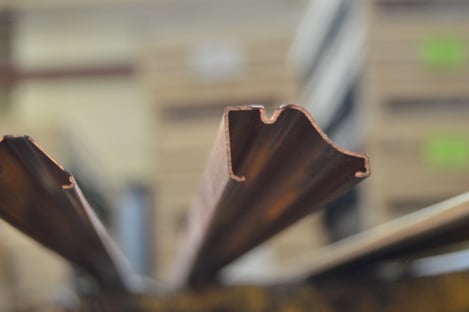 If you want to create a high-end aesthetic that stands the test of time, metal mouldings are a perfect choice for:
Crowns
Baseboards
Chair rails
Picture rails
Window casings
Door casings
Dahlstrom has been the premier supplier of metal mouldings since 1904, and it shows: We have more than 1,400 unique exterior and interior moulding profiles.
Decorative Trim Moulding Outperforms the Rest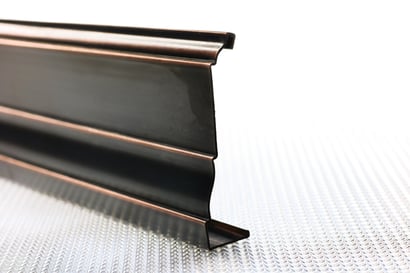 Metal mouldings are known for their dramatic looks. The sleek, modern appearance of metal upgrades commercial and residential designs. Furthermore, metal mouldings provide additional benefits, including:
Impact resistance: They're metal. Of course, these mouldings are tougher than wood!
Wear resistance: They don't rot or grow mold, and many metal grades offer excellent corrosion protection.
Fireproofing: A moulding should not become fuel for a fire that breaks out.
Material Versatility: Our mouldings are available in commercial steel, galvanized steel, stainless steel, aluminum, copper, bronze, and brass.
Authenticity: We form our mouldings using tools originally designed over a century ago.
Sustainability: Are you green-minded? Steel that's 100% recycled should always be an option.

Installing Metal Moulding Doesn't Have to Be Hard
Wary of installing metal trim? Fill out the form above to download our free moulding installation guide and save or share it in PDF form.
Call us at 716.664.2555 or email sales@dahlstromrollform.com if you still have questions.