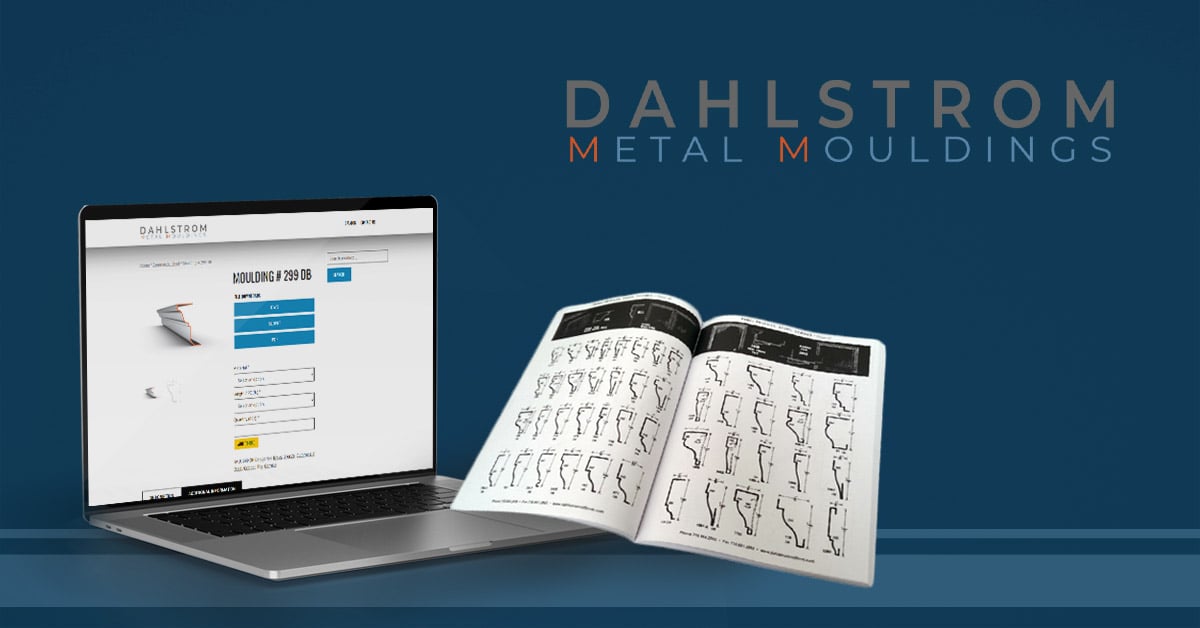 Decorative metal trim mouldings are one of those architectural design elements that can catch your eye without you even knowing it. If they were removed, our interior spaces would look incomplete and unfinished. This is especially true when it comes to decorative metal trim moulding.
If you're looking for a way to add timeless and elegant features to your next architectural project, consider Dahlstrom Metal Mouldings. Fill out the form on the right to get a copy of our catalog.
More than 1,400 Decorative Metal Trim Moulding Profiles
For nearly 120 years, Dahlstrom has been known to generations of architects who have worked on some of the most recognized commercial buildings in history.
Here at Dahlstrom, we offer a selection of 1,400+ standard decorative metal moulding profiles – all available for manufacture.
Due to the endless variety of metal moulding profiles we produce, we keep very few of these profiles in stock. Most of our decorative mouldings are made-to-order, to ensure you get exactly what you want.
We produce decorative metal moulding profiles in a variety of metals, including:
Commercial steel
Galvanized steel
Stainless steel
Aluminum
Brass
Bronze
Copper
Metal mouldings add impressive value to your project, whether you're an architectural engineer or an interior designer. Those seeking high-end quality for their product will benefit in almost every case from choosing metal mouldings over wood. That's why designers frame windows, doors, and storefronts with metal; and accent living spaces with metal baseboards, chair rails, cornices, and vertical battens.

Grab Our Moulding Profile Catalog
With a little help from Dahlstrom, you can add metal mouldings to all facets of your project! Grab a copy of our metal profile catalog today by filling out the form above. Need your mouldings shipped quickly? Check out our Online Metal Moulding Store.